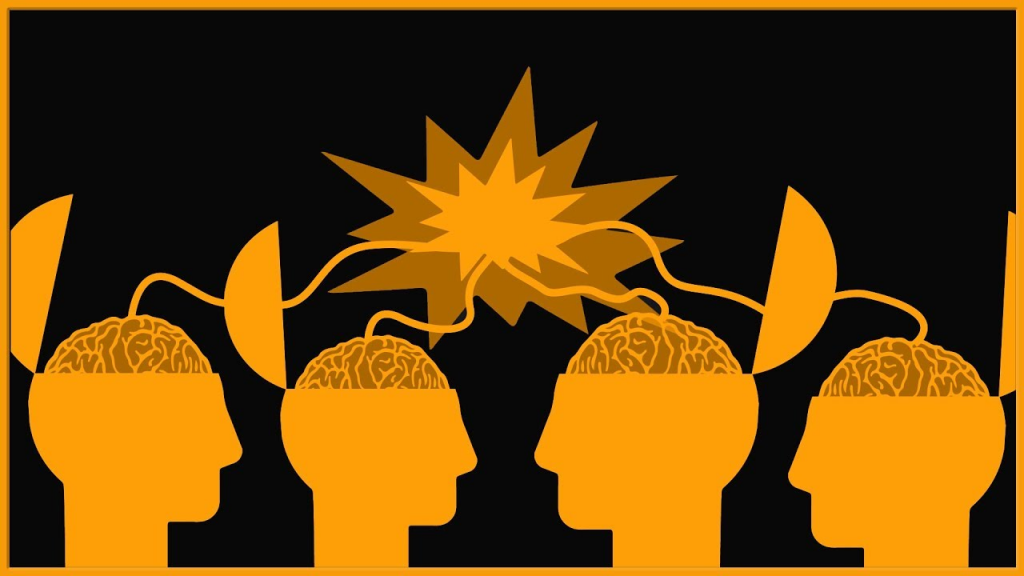 The final session of Coopr Academy has finally come. On this week's menu, Shelly Delwel gave a recapping presentation to remind us of our learning journey, as well as giving general feedbacks on our assignment. In addition, Yvonne van Leeuwen and Noortje Kleijnen act as our content marketing coaches, revealing what the backstage of the creation and distribution of PR campaigns looks like. Lastly, Jody Koehler delivered his tips and tricks for pitching, preparing us for the final campaign pitch to Chaudfontaine.
Here we are again at STROOM (our secret meeting place), preparing and finessing our campaign ideas one last time. We are joined by the content marketing professionals, Yvonne and Noortje, to coach us on how to effectively create and distribute contents. The session starts with an assessment of how much we know about content marketing, and the overall answer is: "Not so much". From the courses we had in university, they only depicted a general overview what marketing entails, but not exactly know the process behind content marketing. If content means the information and experience expressed through a medium, content marketing means the creation and distribution of relevant messages to the target audience. The word 'relevant' is especially highlighted in the context of PR, as a message can only be effectively delivered to the audience if it has relevancy to their life. To do this, PR specialists follow a straightforward model of See, Think, Do, and Care, depicting four levels of audience engagement to the content. This is in order to evaluate which impacts companies want to deliver to the audience.
Once we have created a content, it needs to capture the attention of the audience. Nowadays, we belong to one of the generations that has the shortest attention span. With different companies trying to fight for our attention, how does one stand out in a midst of spams? Here are some attention catchers that our PR specialists like to use. Firstly, a campaign can integrate triggers that can make the product more relevant to the current happenings. Secondly, campaigns can aim to ease the emotions of audience, by using contents that appeal to their feelings. Thirdly, it can simply state the practical value of the product in focus, directly show how it can be useful to consumers. In combination with the See, Think, Do, and Care model, these tools gave us the insights on how the PR wizards can create successful campaigns that strike to the desires of the audience. As Noortje said it, always try to understand your consumers as if you are buying birthday presents for them.
After 2 hours flew by, we were asked to revise our ideas from the last assignment using the tools introduced from this session. Of course, with hard work comes rewards. Shortly after the revision activity, we had our well-deserved dinner break. This time, we had a classic Dutch cuisine of fancy organic sandwiches, creamy cauliflower soup, fresh salad, with juice and milk as beverages. Gezellig!
To end the session, Jody stepped in with his energetic aura to teach us the ways to master our pitch. Interestingly, the PR industry is quite homogeneous in the sense of presentations. Almost every presentation will have similar ideas that follows the same presenting structure, so it is how deliver the pitch that makes it stand out. He gave one example of his team delivering a campaign to M&M'S. Aside from delivering both the formal necessities – such as the budgeting, strategy, and PR approaches – the Coopr team managed to add a hint of surprise that made them stand out from the others. They went to the extent of creating their own visuals of the ideas and informally interviewing people on the street for opinions regarding the products. In regards, it shows that professionality not only can be shown through the delivery of facts and figures, but a little creativity could also emphasize the commitment you have to the client. In order to create this hint of surprise, a good chemistry within the team would help flourish creativity. In other words, it is important to understand your team members, know what their expertise is, and delegate a suitable role to them. This will encourage members to work in their field of strengths and generate even more valuable ideas for the pitch. At the end of the day, a good presentation is understandable, but the best presentation leaves a memorable impression in the jury's mind.
As the final session ended, we are left with many valuable insights in order to develop a PR campaign for Chaudfontaine. Are we worried? Yes. But are we excited? Definitely. Although it is a big challenge within a short-given amount of time, we received a tremendous support from the Coopr team, preparing us to tackle this challenge not as students, but as a PR specialist. To check out the results of our amazing peers, follow the next (and last) blog of the Coopr Academy 2020!