After five weeks of coaching sessions, countless team meetings and getting step by step closer to perfecting our pitch presentations for the client Fairphone it was finally time. Everyone could feel the excitement of the groups to reveal their big ideas and show the valuable insights and skills they learned through all the coaching sessions with Coopr's PR experts. The room where we spend our Thursday evenings preparing for this very day was filled with nervous faces as the groups were excited to present and find out what creative approach the other group came up with.
Group 1 with Domnica, Jet, Lena, Ellie and Claudia who were coached by Shelly went first. After telling us why they each, just like Fairphone, are positive disruptors they presented their idea. In short, they wanted to work with the bold statement "Don't buy a Fairphone 4" highlighting Fairphone's commitment to sustainability and their actions against unnecessary smartphone purchases. They would portray this statement on sustainable banners including a QR code leading to the company's website across the Netherlands' biggest cities. To really make use of these banners they planned to repurpose them after the activation by turning them into shopping bags and other items that would be distributed through partnerships with other brands. This out-of-home activation would be supported by Influencers, Fairphone's presence at Dutch universities' sustainability weeks and many other aspects. After the pitch, they confidently answered the jury's questions and could then sit back and watch the presentation of Group 2.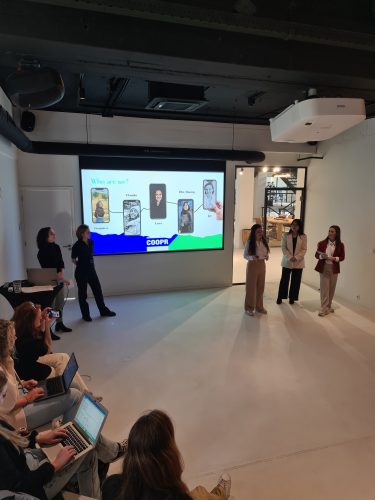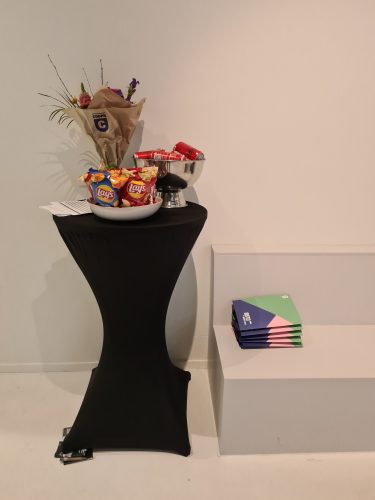 Group 2, coached by Lotte, consisted of Paul, Mara, Zoë, Daria and Hannah. They had a very different idea and wanted to promote Fairphone through a big event where they could give the target group Gen Z the opportunity to really experience Fairphone and the values they stand for. For this, they wanted to collaborate with Dutch art schools to create an interactive piece of artwork made out of phone waste that would be exhibited on a special day in Amsterdam's Westerpark. To really make it an experience that attracts attention the event would include a small DJ, a Fairphone stand and sustainable food trucks among others. In order to further increase engagement the group came up with a hashtag so people posting about the event on social media while using this hashtag had the chance to enter a lottery to win a Fairphone 4. This main activation was complimented by an Influencer promoting the event and being present on the actual day, a survey to get media attention and much more. Group 2 was not spared of questions either but after mastering those the pitching part was done.
But even though the main event of pitching the campaigns was done the excitement stayed the same and both groups congratulated each other on their great ideas. While the jury then decided on a winner the groups could calm their nerves with a final dinner together reflecting on the past weeks together. Then came the moment of truth when the representative from Fairphone announced Group 1 as the winners. After the congratulations, it was time to take some group pictures to capture the memories and thank the mentors for their constant support. We would all like to thank Coopr and the Erasmus University Rotterdam for the possibility to participate in this year's Coopr Academy and the client Fairphone for providing such an interesting and challenging task. It was the perfect opportunity for us to bridge the gap between academia and practice and we all got a better understanding of what PR is about and how complex and diverse it is. During these past few weeks, we made some great connections and friendships and can confidently say the Coopr Academy was yet again a complete success.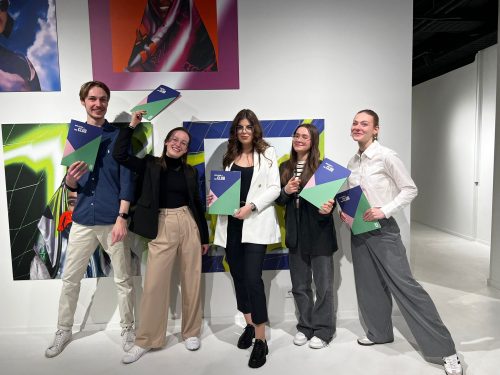 Continue reading