The session six started with the discussion about newsworthiness, which is a big struggle to almost all groups working on their projects. During this exchange of views, some nice and hopefully valuable thoughts have come to my mind, so definitely thank you for that! It was also nice to hear that Coopr has chosen Warsteiner as a case for us, because it has almost no newsworthiness in order to make it harder to create a PR strategy, so again, thank you for that! 😀
Marieke, whom we've already met, and Dorien, who's in charge of Coopr Belgium, did their best to dive us deeper into the world of integrated campaigns. But actually why do we need integrated campaigns? Every aspect of communication between companies and consumers is changing right now. Though, the aim of PR stays the same – influencing various stakeholders. The only thing, which is different, is that we now have more channels to communicate with those stakeholders and that is where integrated campaigns come into play.
The formula for the integrated campaigns can be seen as: Traditional PR + Digital Marketing + Social Media. That is also essential to have in mind that earned media has to work in collaboration with owned media and paid media.
But first, what is the difference between Advertising, Marketing and PR? Since they need to work together, we need to know how to distinguish between them. The table below shows the main differences in more details (I hope it's fine that I took it from the slides!)
Now, when we know the components of a good integrated campaign, we can move to the question of "What is integrated marketing campaign and what are the essentials for developing a truly worthwhile campaign?" First, it is all about providing audience with a powerful brand story. This story needs to be spread across various channels, including traditional and new media, while thinking about capabilities of each. That is because every channel has to offer different opportunities how to tell a story about your product/service. Nonetheless, we also need to have in mind that having a good story spread across various platforms is not enough for the top integrated marketing campaign. Two-way communication is unquestionably important! It will give an opportunity to engage with consumers so that they will be left with positive attitudes towards the company. In addition, if the campaign is creatively done and is using customer engagement, it will help a company to stand out and leave its competitors behind. That is exactly why integrated marketing campaign is always a good choice.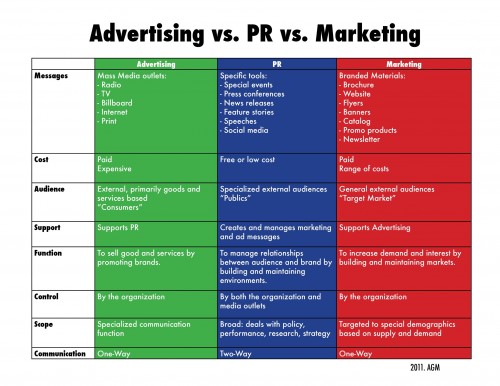 What are the essentials for the perfect integrated campaign?
Know your audience;
Localize your message but stay consistent;
Cooperate with other departments (marketing and advertising);
Use several channels;
Create and follow your content calendar;
Use PR in the beginning of your campaign;
"Inform, inspire and interact!"
What is theory without nice real-life examples, right? Marieke, Dorien, and Marcel showed us three wonderful cases, which they created and which were a total success. I don't know about others, but I was super inspired and fascinated by the work they've done! I am just hoping to become that kind of a professional, who will be able to create something as beautiful and entertaining, as our lecturers did.
Have a nice week, guys!
Lana