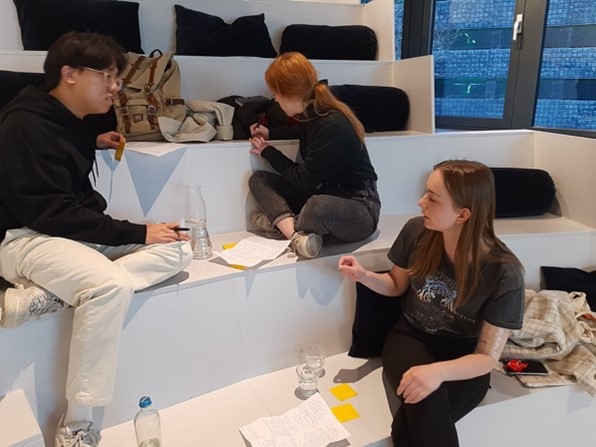 This week's session was all about boosting creativity and how to brainstorm in a better and more exciting way. Kicking off at 16h, Shelly and Mischa took the lead. They shared with us their expertise on the subjects, with the right to fun facts like "what does your internet browser says about your creativity?".
In a nutshell, we learnt that creativity comes from a place of imagination where the left and right sides of the brain act as best friends, where logic and intuition go hand in hand. We also realized that those brilliant ideas are sometimes really small and simple, napkin method proof (the less, the better). What we were not completely aware of is that creativity can also be trained: in this session, Shelly exposed some of the tips to elevate creativity, such as brushing our teeth on one leg, taking several 5 minutes breaks during the day, word association games and drawing our thoughts.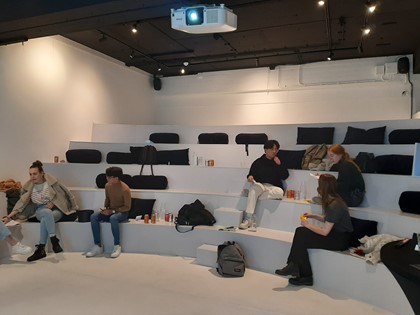 Now, to break some ice, what do you say about a quick game of Never Have I Ever?
This was one of the tools Mischa and Shelly found to break the ice before introducing the brainstorming module. After a very exciting Never Have I Ever session, with affirmations like "never have I ever run for my life" and "never have I ever entered a talent show", we dove into the world of brainstorming techniques by putting those into action in our own groups to solve Madurodam's challenge. With a tiny piece of paper, we wrote eight crazy ideas to help Madurodam show their target audience that they are more than just a miniature park; then, time to switch things up and burn each other's ideas to the ground so we could create the unbeatable one.
And because pasta is always a good idea, after this insightful task, we headed to the dining area where we were hosted with a delicious meal – is there a better way to decompress than with food? I always find these breaks the perfect opportunity to get to know my colleagues and coaches a little better.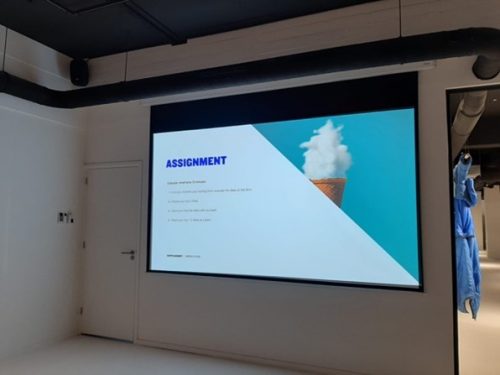 The break was over, and it was time to return to the session and learn how to prepare the best pitch. I believe that, for both teams, this was a really hands-on session and that our winning instinct is more activated than ever. Now, it's time for both groups to prepare the best presentation and solution ever. Either way, this experience has been excellent to improve our skills!
Thank you so much, Shelly and Mischa! I hope you had as much fun as the rest of the Academy and I did.