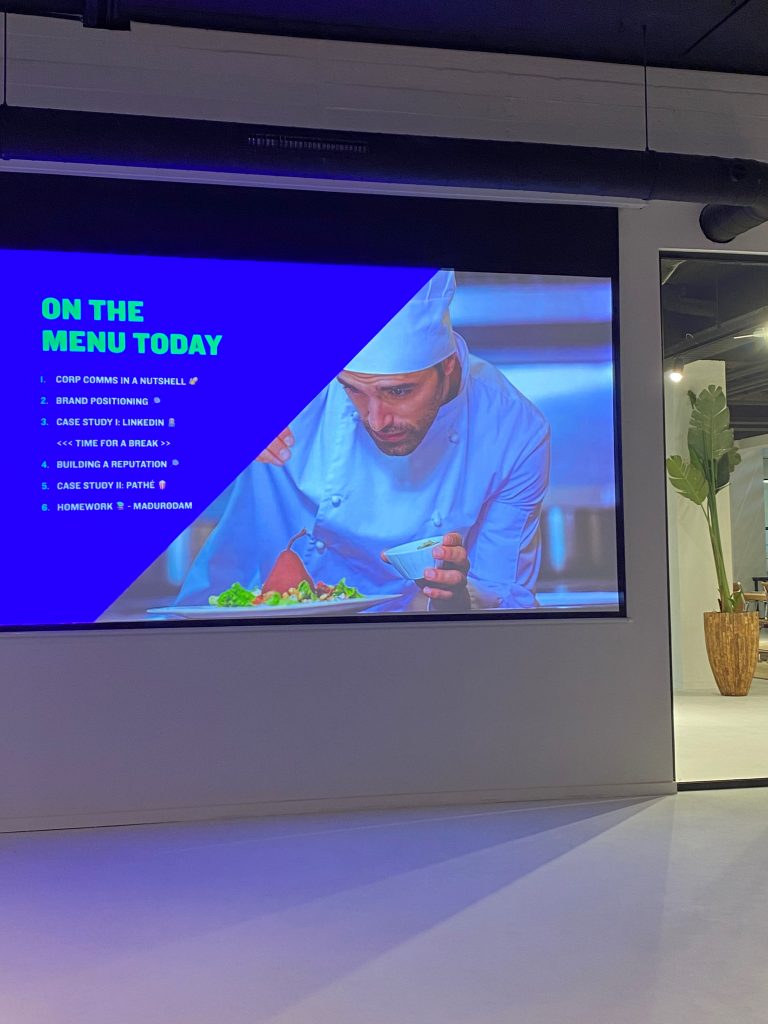 After two sessions with Anouk and Lotte, this week it was time for us to have individual meetings with our groups and either Anouk or Lotte, so we could discuss our ideas after brainstorming, and we could ask any questions. In this week's plenary session, it was time to switch it up! When we were done with catching up and ready to get serious, Judith and Monique introduced themselves and took over this session to teach us more about corporate communication and media training! 
First, Judith kicked off the presentation with discussing what corporate communication is. We already had a bit of an idea, but with the use of the necessary memes, examples and jokes, it was really fun and interesting to hear Judith's experiences and the important concepts related to corporate communication. There were some interactive parts where we could share our thoughts and she gave us some helpful techniques to understand how brand positioning works and what building blocks are part of this, such as a brand promise, brand pillars, and reasons to believe in the brand.
After the first part of the session, we had a break for a delicious, freshly cooked meal, provided by Coopr. It was nice to relax a bit and joke around before starting again.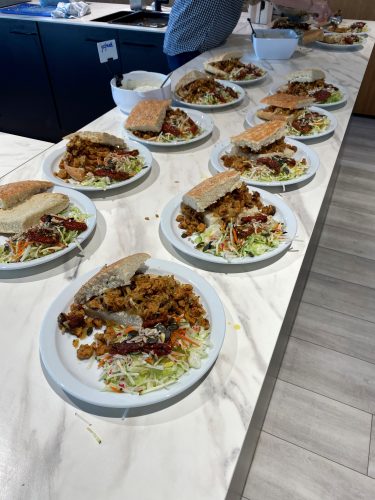 After the break, we talked about a brand reputation and what all plays a part in this. It was interesting to see that a reputation is not only based on how a brand behaves and what people say about the brand, but also about who represents the brand and what the competitors of the brand do. As an example for this, Monique explained a case she worked for, which was a really good way for us to understand all the things we have to keep in mind when being responsible for the communication around a brand's reputation. We were able to discuss what we would do in such a case, and afterwards, Monique showed how the case was solved, so we could understand the reasons behind the communications.  
The session was, as usual, incredibly interesting and left us with much to think about for our project for Madurodam! Everyone was very happy with all the information that we received and was excited to continue brainstorming about new ideas for our teams. Now, it's time to work on our homework which is to construct a brand house for Madurodam. Thank you Judith and Monique for the interesting and fun session!