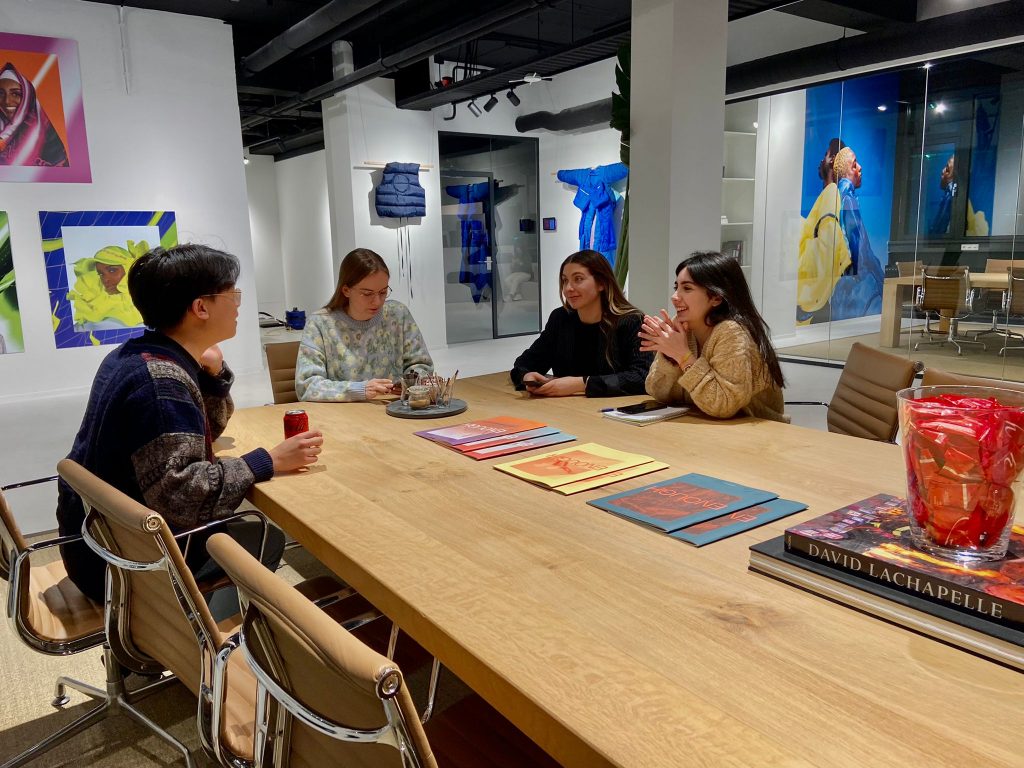 After a week of contemplating on last week's session and Madurodam's mission, we returned to the COOPR offices at Candid for another meeting filled with interesting lectures, brainstorming sessions, and a real start of developing what should eventually turn into a successful PR campaign. The topics of this week revolved around gathering and understanding insights relevant to the client, as well as learning about Consumer and Brand PR.
Once we all settled back into our spots at the Candid offices, the session was kicked-off by a collaborative discussion about current happenings in the world, and how this can be related to the responses of companies and brand in line with their PR strategies. Although the COVID-19 situation is slowly losing its strength, new crisis have already taken first place in the world news, such as the current Ukrainian war. We discussed the importance of understanding your position as a business in terms of (properly) responding to such crises, yet also our personal feelings and how we feel businesses should respond in responsible ways.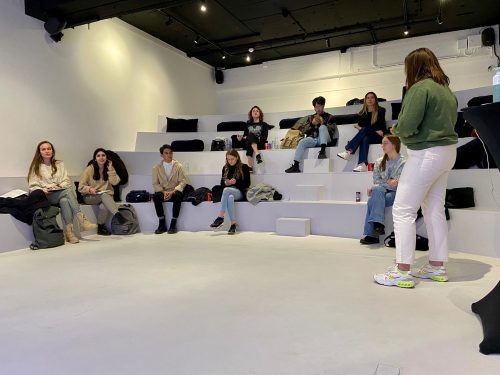 Next on the agenda was presentation about insights, and the importance of gathering the right information and insights about the world around you when developing a suiting PR strategy. The session was led by Lotte, as she has expertise in researching and collecting information and data about anything relevant to the business itself or to the image they are trying to convey. It was an interesting way of introducing the first step in developing a PR campaign, and it is often overshadowed by perhaps more exciting steps such as preparing the strategy and executing your plan.
It made me realize how one should always be aware of the world around them when working on strategies that seemingly are completely unrelated to particular circumstances or happenings, as these might have an impact on the business itself or on how the world perceives the company. This resonated with me, as it was another reminder of how complex and intertwined the current world has become, and how we should continuously make an effort to improve our understanding of this intricate world when aiming to create successful and responsible PR campaigns.
In order to relate the information shared to the case we will be working on in the coming weeks, we got the opportunity to sit with our groups and come up with some insights that might be relevant to the client's case as a starting point for brainstorming about PR strategies. As Madurodam is a theme park located in the Netherlands, we gathered with our laptops to find current trends or events that could be relevant to the client. After 20 minutes, we came back together to discuss our findings, which lead to interesting points being discussed by both groups.
Group B, who are mentored by Lotte, focused on how the attention span of children is changing due to the constant exposure to different stimulations. They emphasized the importance of interactive and educational aspects of a visit to Madurodam in order to effectively engage children. Group A, guided by Anouk, came up with insights relating to how the changing COVID situation is impacting young children. Namely, in the last two years, many parents would be home much more often as they were working from home. However, now that the situation is improving and parents are slowly going back to their offices, children are having difficulty adapting to their parents being gone much more often. As Madurodam's target audience consists mainly of parents with children, both these insights can be directly related to potential focus points of our PR campaigns.
After a delicious meal provided by the COOPR, we continued our session with a presentation from Anouk about Consumer and Brand PR, more specifically on how to understand the difference between both terms and how to successfully work with these types of PR. Some interesting points included analysing different types of press exposure, as well as understanding the difference between marketing and PR, the latter revolving around telling a fitting and successful story around your brand.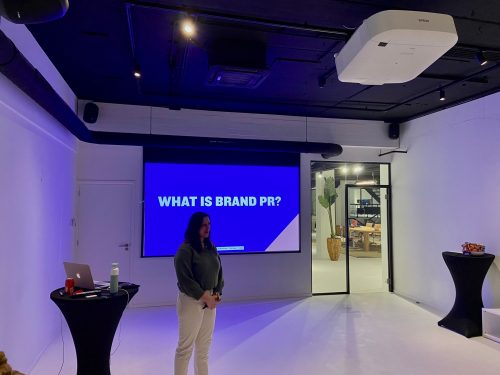 As a last part of the session, we sat down with our groups again to find influencers that could potentially be linked to the PR campaign we will be working on in the coming weeks. After doing some research, we checked the online profiles of the influencers we came up with by using a digital tool used by COOPR to analyse (potential) influencers to work with.
After this, we concluded the session by acknowledging that we had now gained valuable information to bring us further into the process of developing a successful strategy and campaign. In the upcoming weeks, we will explore more tools and techniques used in the world of PR to help us prepare our final pitch. For now, we dive into our homework and the internet to brainstorm and come up with some more interesting ideas!