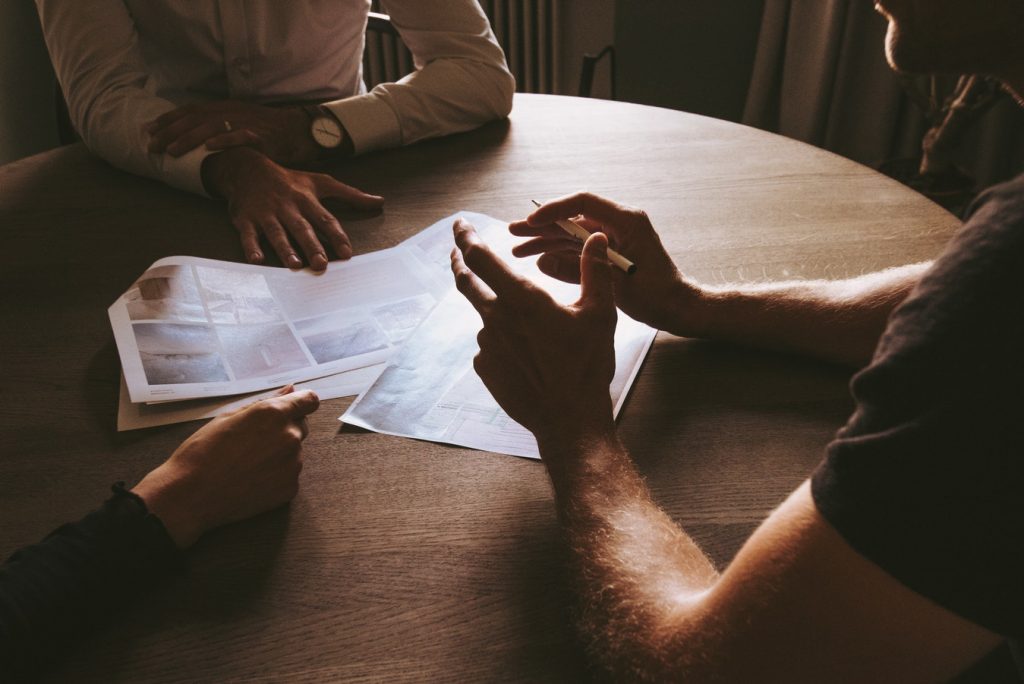 As we walk into Hotel Stroom again, an exciting yet nervous thought strikes: This will be the last session already before the pitch for Pathé. We realize that in the past few weeks, we have learned so incredibly much in such a short amount of time. It felt like only yesterday that we walked into Coopr and were first introduced to the Coopr model. This last session, we learned everything there is to know about content creation and distribution. Of course, we also learned how to prepare for our pitch!
 We started the sessions by discussing what content actually is. Today, content is an often-used buzzword. Nowadays, with the ubiquity of the internet and the countless opportunities it provides, almost anyone can become a 'content-creator'. But what actually is content, and why is it so important? It is difficult to coin one definition for the concept, but it generally entails the essence of a communicated message or discourse, as comprehended or received by its intended audience. Sounds like a mouth full! Let's unpack that definition…
Content is used to gain your intended audience's attention. It is part of your overall story, and it is indeed the essence of your message. This message must then be unpacked by the audience or user in order to comprehend the overall story. Attention is scarce nowadays, users are consuming content for the majority of the day, on all sorts of platforms through all sorts of devices. Therefore, it is important for your content to stand out and really grab the user's valuable attention. In other words, good content must stop the user from scrolling through. In order to achieve this, one must always tailor content not only to the right audience, but also to the right time and of course the right channel. Not only content, but also context is king.
When unpacking the concept of distribution, we learned about the four different mediatypes by which we can divide it. Firstly, there is the type of paid media. This type involves paid placements, such as advertisements. This mediatype can be very effective in reaching your desired audience, but it of course comes with a literal cost. Secondly, owned media are those media owned by you, such as a website or blog. Thirdly, there are rented media, which includes all content posted through external sites, apps, or pages, thus 'borrowing' another platform to post your content on. This includes platforms such as Facebook, Instagram, YouTube, and many more. Lastly, there is earned media. This happens when your content gets picked up by other external outlets who write about or mention your content out of their own free will.
In order to work with these pieces of theory, we were asked to think about a real campaign done by Coopr for the ANWB. We were asked to think of ways to best distribute creative content in the form of a great video created for the campaign. We actually found it quite difficult to come up with the best way, as we realized there are many factors to take into account: the audience, the channels, the cost, the reach, and so on. Eventually, we were told that the video was distributed through Facebook and YouTube. This is a great way to reach your preferred audience segment, because these channels allow you to filter your audience in great detail in order to best allocate your resources available for the campaign.
Moreover, we learned about some really amazing and helpful measurement tools. These tools could be used in order to measure or research anything you need to know before starting your campaign. What was especially relevant to us were the tools used to measure certain influencers in order to learn more about their audience, content and reach. Collaborating with influencers for a campaign can be very useful since you would be able to reach a very specific audience. What is important then, however, is to carefully and thoroughly research who they are, who they are targeting, reaching, what their goal is, their interests, and of course what kind of content they themselves are producing. It is of vital importance that an influencer fits nicely with your campaign in order to prevent a mismatch.
Last but certainly not least, we got tips on how to prepare for a good pitch. We learned that the most important element for winning a pitch is chemistry. Firstly, there must be chemistry between you and the client. This already starts with deciding whether or not to work with the client in the first place. What is however more relevant for us right now, is that we of course make sure we familiarize ourselves fully with Pathé. Moreover, we all have to make sure that there is good chemistry within our groups. We have to rely on each other, work together, and be the best possible team we can be.
I think it is safe to conclude that we are all very excited, but of course also a bit scared, to pitch our ideas. No matter how the pitches go, I am extremely proud of all of us. We have learned so incredibly much and we cannot wait to finally put all of it into practice and show everyone how hard we have worked!